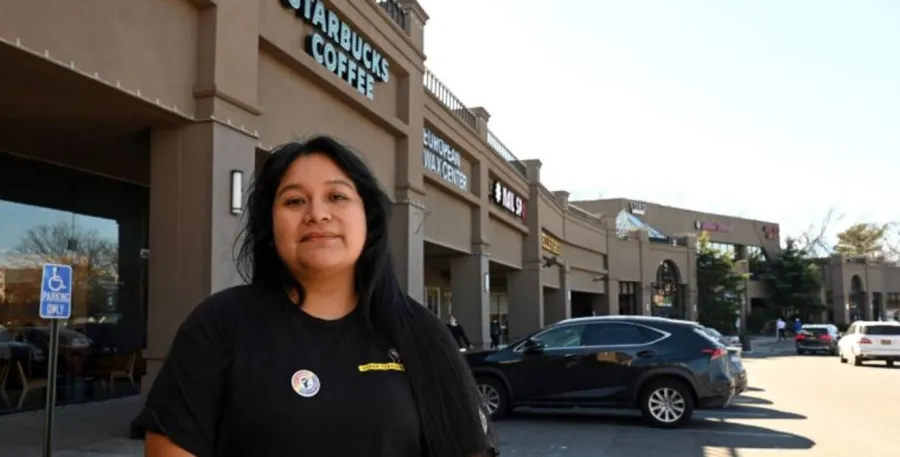 Monday, February 14, 2022
This article was written by Newsday.
Employees at a Starbucks in Great Neck have joined workers at three locations in Manhattan and Brooklyn to push for unionization, seeking increased pay and more say in workplace decisions.
Fifteen employees at the Starbucks at 6 Great Neck Rd., near the village LIRR station, have signed union cards in support of a union vote. The store's employees and those at the city locations have filed for union recognition with the Workers United New York New Jersey Regional Board, an affiliate of the Service Employees International Union.
Joselyn Chuquillanqui, 27, a shift manager in Great Neck and one of the organizers of the union effort, said workers feel their voices are not heard. "A lot of the time, when we have concerns, we're ignored, or they will pretend to listen to us ... but nothing gets fixed," said Chuquillanqui, an Elmont resident who's worked as a Starbucks barista for seven years at different locations on Long Island.
"Every time we speak out we're ignored or vilified," she said.
The union push, one of dozens at Starbucks around the country, comes amid a severe labor shortage that has left many restaurants and other service businesses desperate for workers, a situation which has given employees more leverage.
"Because of the labor shortage, they're not as scared of getting fired because if they do get fired, they will just go and find another day job," said Cathy Creighton, director of Cornell University's Industrial and Labor Relations office in Buffalo and a former labor attorney. "That is a reason for the moment."
Creighton said it's "extraordinarily rare" to see lower-wage food and beverage workers seek unionization, especially as the nation's overall private union rate has been in decline for decades. Just over 6% of private-sector workers were represented by unions in 2021, Bureau of Labor Statistics data shows.
"We are listening and learning from the partners in these stores as we always do across the country," the company said in a statement to Newsday Thursday night. "From the beginning, we've been clear in our belief that we are better together as partners, without a union between us, and that conviction has not changed."
Justin Wooster, 22, a Great Neck resident and barista at the Great Neck shop, said, "We've had issues throughout the year where we've complained" and not been heard. "We're all looking forward to being able to vote."
A spokeswoman with Workers United said the employees are requesting a union election for March 3.
The LI and city stores are among 72 Starbucks across 20 states that have filed petitions with the National Labor Relations Board to hold votes, Workers United said. The moves come after two Buffalo locations successfully voted to unionize last fall. A third store upstate voted against unionizing.
Starbucks has about 9,000 stores in the United States.