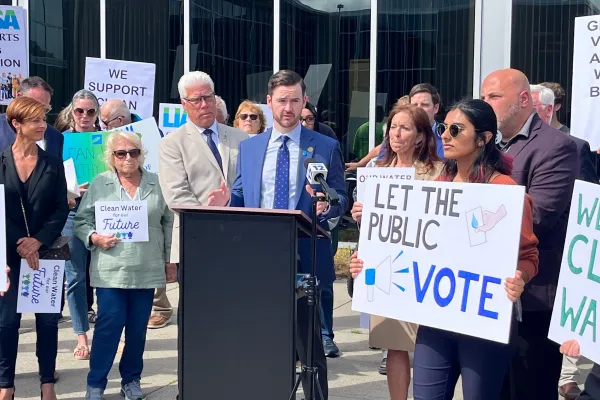 The Long Island Federation of Labor works with affiliates to develop legislative priorities that will advance the needs of their members and Long Island's working families. Over the years, we have worked with our town and county elected officials to deliver tangible results for workers across all sectors of the economy. Whether it is sewer and water quality upgrades, safe working conditions on a construction site, or fair contracts for our municipal workforce, we will always advocate for working people when speaking to our local elected officials. 
NYS AFL-CIO Legislative Priorities
Legislation passed at all levels of government impacts our members, retirees, and their families. Our mission is to raise the standard of living and quality of life for all working people. Advocating for pro-worker policies is an important tool for achieving that goal.
NYS AFL-CIO Legislative Priorities
National AFL-CIO Legislative Alerts
Stay up-to-date on everything the AFL-CIO is doing to advocate for working people to keep us safer, healthier, and able to enjoy a higher quality of life.
National AFL-CIO Legislative Alerts