Service & Solidarity Spotlight: UAW Votes 97% in Favor of Strike Authorization
Imran Ansari
31 Aug, 2023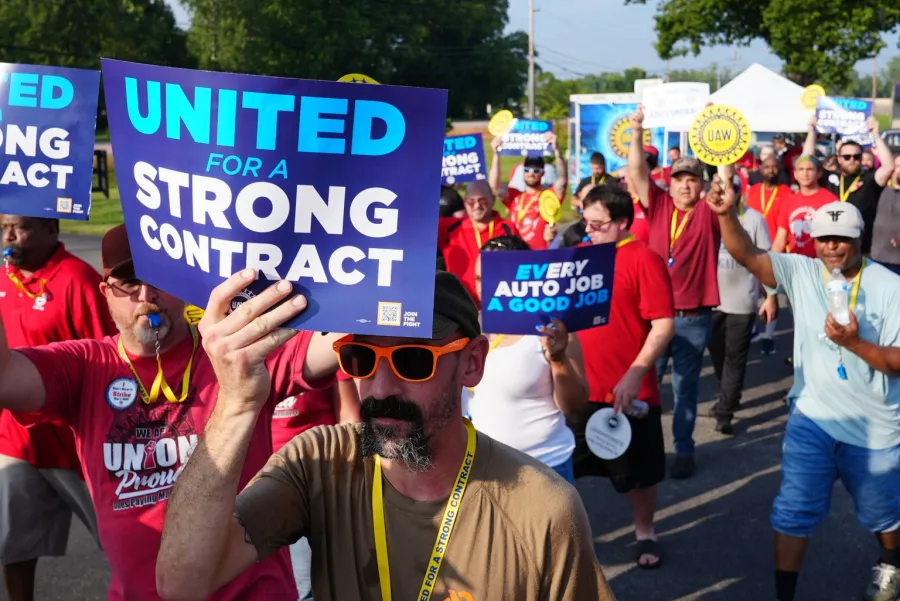 Working people across the United States have stepped up to help out our friends, neighbors and communities during these trying times. In our Service & Solidarity Spotlight series, we'll showcase one of these stories every day. Here's today's story.
The 150,000 members of the International Union, United Automobile, Aerospace and Agricultural Implement Workers of America (UAW) voted 97% in favor of strike authorization if the Big Three automakers (Ford, General Motors and Stellantis) refuse to reach a fair deal.
"Our union's membership is clearly fed up with living paycheck-to-paycheck while the corporate elite and billionaire class continue to make out like bandits," said UAW President Shawn Fain on Friday. "The Big Three have been breaking the bank while we have been breaking our backs."
The union demands wage increases, the elimination of tiered wages and benefits, the return of cost-of-living allowances and defined benefit pensions and retiree health care, the right to strike over plant closures, significant increases to current retiree benefits, and more paid time off.
"Our members' expectations are high because Big Three profits are so high. The Big Three made a combined $21 billion in profits in just the first six months of this year," Fain said. "That's on top of the quarter-trillion dollars in North American profits they made over the last decade. While Big Three executives and shareholders got rich, UAW members got left behind. Our message to the Big Three is simple: record profits mean record contracts."