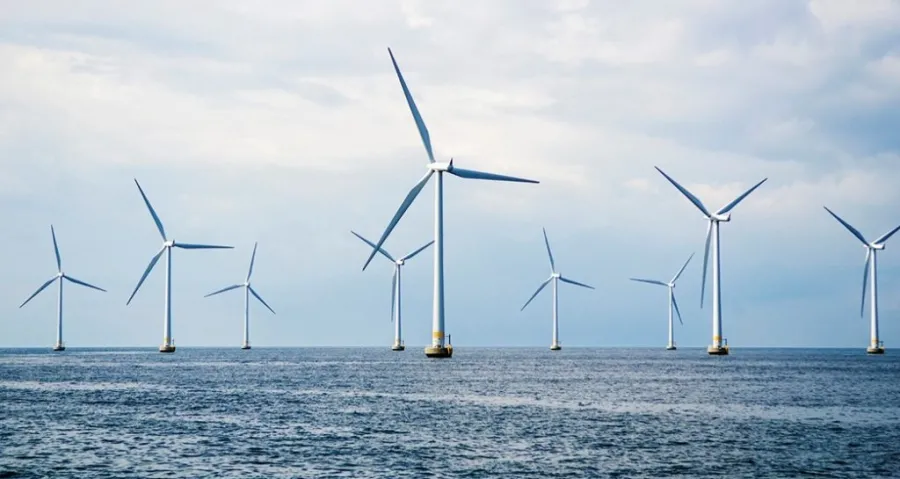 Children went back to school this fall amid an extreme heat wave, with temperatures topping 90 degrees for several consecutive days. New York City's Emergency Management Department and the Department of Health urged New Yorkers to take precautions, and more than a 1,000 residents were affected by power outages as the electric grid strained to keep up with demand on air conditioners working overtime.
Last month, Gov. Hochul declared a state of emergency in downstate New York as extreme, life-threatening rainfall flooded our subway system, basements, streets, highways and even parts of LaGuardia Airport. In the New York City area alone, 8.5 million people were put under flash-food warning and warned not to travel.
Recent events serve as yet another reminder that climate change is a clear and present threat to our health, our communities, and our kids. This is why we need to invest in resilient and clean energy infrastructure if we're going to protect our families, bolster our economy and build a better future for the next generation.
We readily and rightfully invest in schools, hospitals, and roads — because we agree that health, education, and transit infrastructure are necessary. It's time we view investments in energy infrastructure the same way — essential, because they are. We need an electric grid that can stand up to the pressures of a changing climate. We need abundant, economical, renewable energy to meet growing demand. And we need it now, so we're prepared to withstand the next Superstorm Sandy or Hurricane Ida.
Several renewable energy infrastructure projects in New York are at risk because material costs have risen amidst unprecedented economy-wide inflation. This problem is not unique to energy projects, renewable or otherwise — costs everywhere have increased — but ensuring the integrity of our power supply and delivery and meeting our ambitious goal of 100% emissions-free electricity by 2040 means this additional investment is not optional.
The New York City and New York State Building and Construction Trades Councils, together representing more than 200,000 construction workers, support these investments that will be crucial in securing New York's energy future and supporting our middle class.
Our members have a vested interest in the success of these projects — which stand to create good-paying, accessible jobs and support family-sustaining careers in the growing green economy. Not only will they help us achieve our climate goals, but they'll also grant opportunities for hard-working New Yorkers to enter the middle class and create much-needed economic stimulus in our communities.
In addition to the direct jobs created, New York's energy transition includes commitments to job training, union apprenticeships, workforce development programming, and educational investments to create real, long-term pathways to the renewable energy sector.
These aren't just energy projects — they're economic development initiatives that will generate billions of dollars across the state. As New York continues to fight off a possible recession, we need the economic stimulus and job creation that these projects stand to deliver.
Unionized construction jobs, like those ones that will be created by renewable energy projects, have historically served as both a bulwark during times of hardship and a jumpstart to recovery; in fact, the construction industry has consistently added jobs since 1940, especially following periods of economic uncertainty. Investing New York's clean energy transition is as much an economic strategy as much as it is a climate strategy.
Our support for renewable energy infrastructure is also elemental — we're New Yorkers raising families here. We want our children to breathe clean air and to have access to clean power. And when we make investments in clean energy, that's the return on investment — health, safety, reliability. These aren't partisan or political demands — they're the simple expectation of every parent who wants to build a better future for their kids. And we believe that future is worth the extra few dollars a month that it is projected to cost — in fact, it is a bargain when compared to the steep, cumulative, and well-documented costs of inaction.
Environmental policy, economic policy, and public health policy are inextricably linked. There should be no doubt that a clean energy transition is essential; the question at hand should be how quickly we can get there — not if we can get there at all. We cannot falter now; New York must remain committed to our global leadership on climate and sustainability. We must continue to greenlight projects that catalyze economic growth.
New York needs to invest in its renewable energy infrastructure development and ensure that critical clean energy projects are completed so that they may deliver their promised benefits to all New Yorkers.
LaBarbera is president of the New York City and New York State Building and Construction Trades Council.