AFL-CIO President Liz Shuler: Executive Order Lays Foundation for Substantive Worker Engagement on AI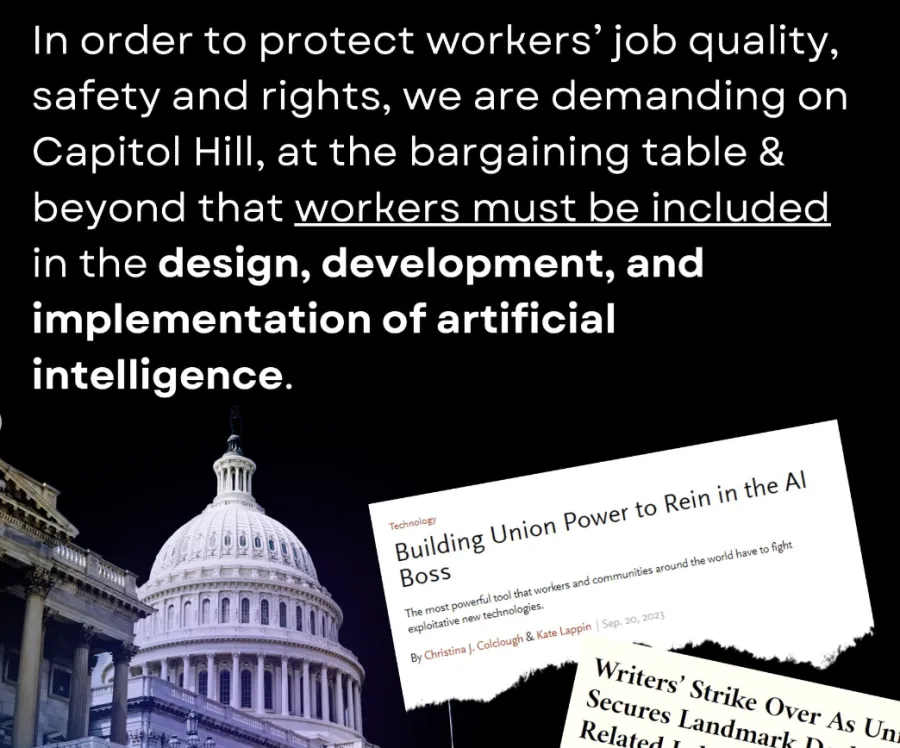 The Biden–Harris administration reaffirmed its commitment to America's workers through a pioneering executive order on artificial intelligence (AI). The AFL-CIO applauds the centrality of workers' rights and values within this order—including the right to collectively bargain—while acknowledging there is much ground to cover in enshrining accountability, transparency and safety as bedrocks of AI. 
Poll after poll confirms America's workers fear the impacts AI will have on our jobs and livelihoods if intentional guardrails are not applied, instead allowing corporate-driven profits dictate the evolution of this technology. Workers, especially workers of color and women, time and again witness technology developed without our input or consideration; inevitably undermining our agency and economic security. AI must be developed and assessed within clearly articulated frameworks that put human values—not corporate profits—at its center. To accomplish this foundational goal, we need federal policies that substantively and continuously engage workers' on-the-ground experience and expertise.
That commitment is reflected in today's executive order. The AFL-CIO is pleased to see many of our recommendations adopted by the Biden–Harris administration. We look forward to continued dialogue as federal agencies take up the important task of implementing AI policy in the coming months. The government has a large role to play in protecting workers' rights, well-being and privacy while expanding pathways for America's families to take full advantage of new jobs created through an innovation economy. Corporations receiving workers' tax dollars for AI investments have a responsibility to hire and train a workforce here at home. America's families must benefit from this technological revolution, and any expanded pathway for immigration promoted by the U.S. strategy on AI must be accompanied by enforceable labor standards and a pathway to citizenship. The labor movement stands ready to partner in building comprehensive strategies and accessible programs to ensure working people reap the benefits of AI innovation.